You cannot appreciate it from the guidebook alone but you can appreciate it by bike.
Marriott's exclusive guide program proposes a new journey around Japan.
It will be held in two areas this autumn—Lake Biwa and Izu/Shuzenji.
Looking forward to seeing you!
● 2 days guided cycling tour (ride 50-60 km / day).
● Guide and support cars will always accompany the rides.
● Luxury sports bicycles & e-Hybrid bike are available on rent.
● Accommodations is Marriott Hotel's guest rooms with a hot spring bath.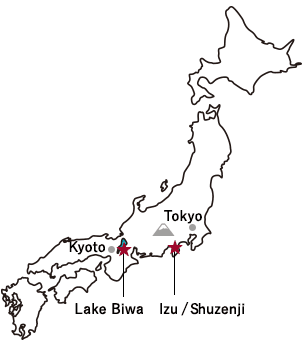 [ Lake Biwa ]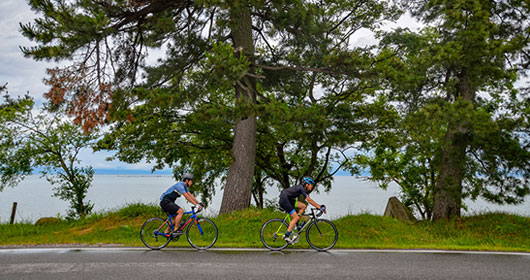 Itinerary: November 5, 2018~ November 8, 2018
Accommodations: Lake Biwa Marriott Hotel
Price: 129,800 yen per person*
Application Deadline: October 15, 2018
[ Izu / Shuzenji ]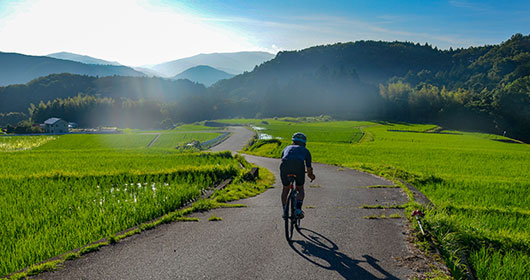 Itinerary: November 19, 2018~ November 22, 2018
Accommodations: Izu Marriott Hotel Shuzenji
Price: 147,800 yen per person*
Application Deadline: October 29, 2018
* The price includes: Ride tour 2 days (cycling 50–60 km/day)/Accommodations 3 nights/Meals 3 breakfasts, 2 lunches, 2 dinners/Drinks and energy supplements during the ride/Marriott original souvenir/Mechanical support/Insurance fee (tax, service charge, bathing tax excluded)